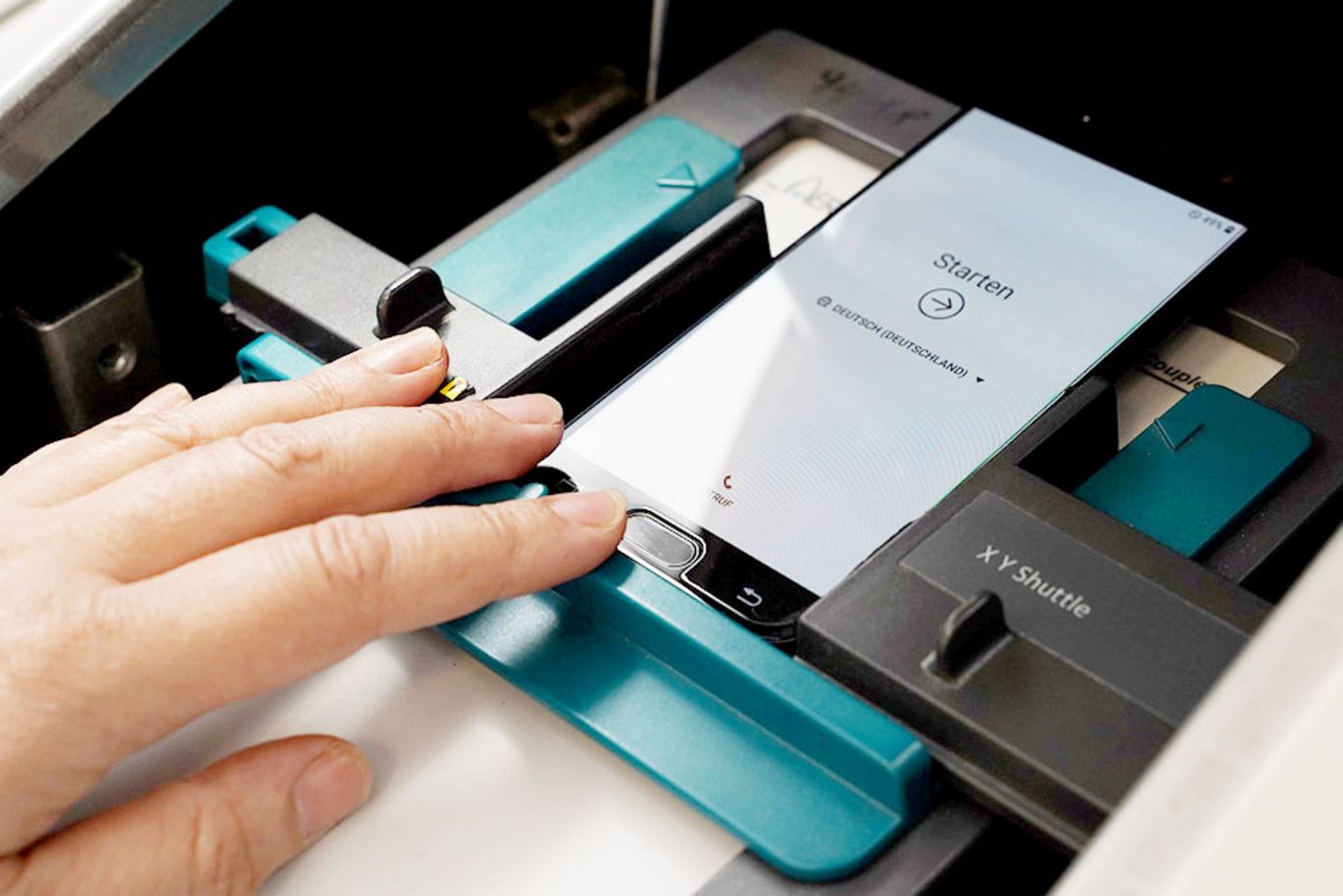 In 2003 ECC ESC International was founded as a repair and service centre. ECC ESC is one of the largest repair and service centres for telecommunications devices and has received many certifications and authorisations from well-known manufacturers over the years. This means we can ensure skilled, high-quality repairs at all times. With ECC ESC, we have carried out repairs and provided services for major customers, such as large electronics stores. More than 300,000 mobiles, smartphones, tablets, surf sticks, landlines and routers are successfully repaired every year.
Due to increasing environmental awareness and the longer service life of phones, tablets & other devices, we decided in 2019 to also establish a brand for non-business customers. This is how the Repair-Dome was created as a licensed repair partner for phones, tablets and other gear, with the first phone workshop being opened in Nordhorn. Further stores are planned, but at the centre of it all is the establishment of the Repair-Dome and its online services. Broken displays and water damage happen outside of Nordhorn and the local area, too.
Our goal is to provide you with a complete service package for the repair of your phone, tablet or wearable. Whether it's a broken screen, water damage, technical defects or software problems – there is no such thing as impossible. As a certified and authorised repair centre for manufacturers such as Samsung, HUAWEI, Wiko and others, we offer you the best service – both inside and outside your warranty period. Our skilled and manufacturer-trained technicians always ensure a quick repair of your phone in our phone workshop. For even better service, some phone dealers also offer devices with a 3-year warranty. These devices are covered by a 3-year manufacturer warranty. Damage that is covered within this service will be repaired exclusively by us free of charge within 3 years of purchase of the device. You can check on 3jahregarantie.de whether your device has the exclusive protection of a 3-year warranty.
Our hometown of Nordhorn has a lot to offer! That's why we support the HSG Nordhorn-Lingen, our handball club in the top division of the Bundesliga, as a proud sponsor of the 2019/20 season. We are looking forward to first-class matches and hotly contested derbies!